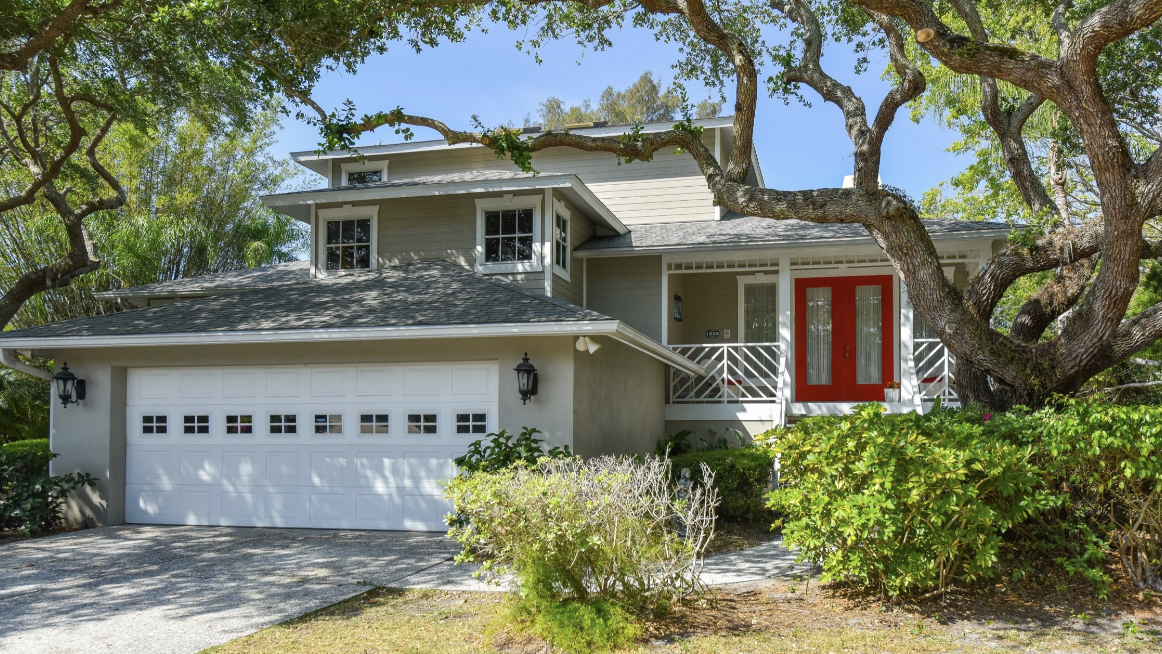 Realtor.com: Luxury market picks up speed
SANTA CLARA, Calif. – Sept. 19, 2018 – Luxury home sales continued to break records as prices hit double-digit gains in 20 major counties, according to the realtor.com 2018 Luxury Home Index released today. Additionally, the number of sales at or above the $1 million mark rose 6 percent over last year.
The realtor.com Luxury Home Index analyzes the luxury price tier, defined as the top 5 percent of all residential sales, in 90 U.S. counties.
Demand for luxury homes remains strong
The pace of sales for luxury homes remains strong. The combined median age of inventory in the 90 luxury markets surveyed was 121 days, down nine days or 6.9 percent year-over-year. Additionally, two-thirds of luxury markets are seeing inventory move faster than this time last year.
In 50 of the 90 counties analyzed, the luxury tier currently has an entry point of at least $1 million, while 70 markets continue to see yearly price growth.
"The conditions in the luxury segment are quite different from the market overall – it's really a tale of two markets," says Danielle Hale, chief economist for realtor.com. "Although U.S. median listing prices show signs of slowing growth, luxury prices are moving in the opposite direction in many places. For the second consecutive month, we've seen more markets with double-digit, entry-level luxury price growth than in the past four years."
Sarasota stays on top
Since March, Sarasota, Fla. has remained the nation's fastest-growing luxury market, with sales prices up 21 percent since last June. Half of all luxury homes in Sarasota sold within 165 days – 22 percent faster than the previous year. Queens, N.Y.; Santa Clara, Calif.; Boulder, Colo.; and Naples (Collier County, Fla.) rounded out the top five counties, each seeing yearly price growth between 13 and 15 percent.
Miami's luxury market starts heating up
Recent trends in Miami's luxury segment suggest that the luxury entry point could break the $1 million mark for the first time this fall. After declining for 24 months in a row, Miami luxury prices finally saw growth this January and have now reached the highest price gains since July 2015. Miami's luxury market is currently growing at 2.2 percent year-over-year.
Other surrounding South Florida counties, including Broward, Collier, Lee, and Palm Beach, saw similar declines in recent years, but many of them have outpaced the rest of the country since early last year with yearly price growth between 5 and 13 percent.
Other U.S. markets
Northern California luxury markets continue performing well, with seven counties in the top 20 fastest growing markets, all of which saw double-digit growth in June. San Francisco, Sonoma, and Santa Clara – up 10, 13, and 15 percent, respectively – are showing there is still room for growth. On the other hand, San Mateo, Sacramento, San Luis Obispo, and Santa Cruz are holding steady.
There's a hot streak in Davidson and Williamson counties, both part of the greater Nashville area, which grew 12 and 11 percent, respectively. Both saw double-digit growth in June, after steadily gaining momentum since 2016. Half of all luxury homes sold in 61 days in Davidson County, putting it among the nation's 10 fastest-moving luxury markets.
Seattle (King County, Wash.) luxury grew by 13 percent in June compared to the same time last year, pushing its luxury entry point to $1.5 million. This marks Seattle's 11th consecutive month of growth between 12 and 14 percent. As the market's growing tech scene funnels in a more affluent crowd, more buyers can afford pricier homes, which may push demand – and prices – higher.
© 2018 Florida Realtors® source: https://www.floridarealtors.org/NewsAndEvents/article.cfm?p=3&id=371630