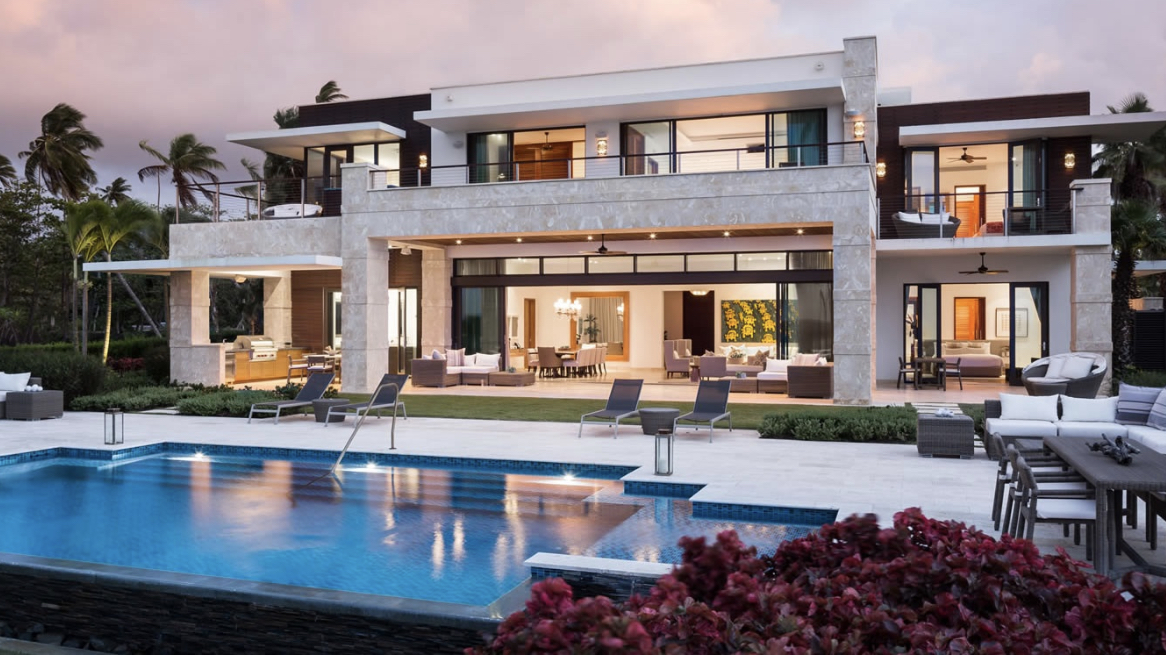 Sales in $5 million-plus range on pace to exceed last year's mark
The red-hot market for luxury residences in Sarasota-Manatee continues this year after a banner sales season in 2017. The most striking aspect of the increase in sales for $1 million or more comes with the most expensive homes — the $5 million-plus transactions.
As of mid-June, according to the latest data by the Mid-Florida MLS, 11 homes sold in excess of $5 million this year, with most on the barrier islands. All three in Manatee County sit on the north end of Longboat Key.
"I am excited to see that the ultra-luxury market continues to outpace the prior year," said Joel Schemmel of the Schemmel Property Group with Premier Sotheby's International Realty. "We have seen a 67 percent increase in sales over $5 million in Sarasota and Manatee counties this year compared to the same period last year."
Kim Ogilvie, a Realtor with Michael Saunders & Co., agreed. "As I count it, there were 12 sales last year and eight so far this year over $5 million (in Sarasota County)," she said "We're on track to meet or exceed last year's numbers.
"At present, I have two properties in the $5 million-plus range with buyers circling and seriously considering," she said.
Lori Carey of Premier Sotheby's sold a 19,000-square-foot Venice home on an acre at 600 N. Jackson Road for $8.6 million; Deborah Beacham of MSC sold the 7,400-square-foot Gulf-front Lido Shores residence at 1219 Westway Drive for $7 million, and a bank-owned 9,200-square-foot waterfront home on about an acre at 4011 Shell Road on Siesta Key for $5.675 million.
The Shell Road sale, which closed on Thursday, represents the highest single-family home transaction on Siesta Key this year, said Elise Ramer of Premier Sotheby's.
Homes: What can you buy for $1 million in Sarasota-Bradenton-Venice?
In late July, Michael Saunders & Co. listing agents Beverly St. Hilaire and Tak Konstantinou sealed the sale of a 10,200-square-foot Mediterranean Revival home at 5060 Gulf of Mexico Drive on Longboat Key for almost $6.9 million — the second-highest sale in Manatee County this year, according to the company's Samantha Emelock. The residence, known as the Villa de Como, won HGTV's 2016 "Making an Entrance" sweepstakes.
"This last quarter was quite strong for the luxury market, especially heading into the 'slower' months," Emelock said. "This could very well correlate to Sarasota's rising prominence as a second-home market for many of the world's affluent (Christie's International Real Estate's Luxury Defined study showed Sarasota as the third-hottest second-home market this year)."
The average for-sale price in the $5 million-plus category from Mid-Florida MLS data compiled by Emelock rose slightly in June to $8.25 million, up 0.7 percent from the previous month's $8.2 million.
The average sold price per square foot fell to $450 from July's $1,045, a drop of 57 percent. The price peaked this year in March at $1,162.
"Activity in the luxury sector continues to be positive," Ogilvie said. "Serious sellers and serious buyers are in the market during the summer in Sarasota."
Realtor.com's Luxury Housing Market Index published in July shows a 9.14 percent increase in current luxury sales prices in the Sarasota-Manatee market, surpassing $1.8 million for the first time since the website began compiling data in January 2011.
SOURCE: By Chris Wille Real Estate Editor Posted Aug 6, 2018 at 4:02 PMUpdated Aug 7, 2018 at 12:49 PM