Sarasota-Manatee Housing Inventory Climbs to its Highest Point for 2023
SARASOTA, Fla. (November 21, 2023) – Housing inventory in both Sarasota County and Manatee County is on the rise, marking the highest number of listings reported this year in October.
"Compared to the rest of the country where home sales are declining in most markets, our housing market is telling a different story. This month's data showcases an increase in sales, a rise in new listings, a leveling of the time from listing to contract, and strong inventory growth – all signs that point toward a more balanced market in our future." says Brian Tresidder, 2023 RASM President. "Inventory has been on this steady increase since 2022, and while we've hit the highest it's been all year, it's still not quite back to pre-pandemic levels," added Tresidder. "The good news is that we've beentrending upward and we're getting closer to the benchmark for a balanced market, which is a 5.5-month supply."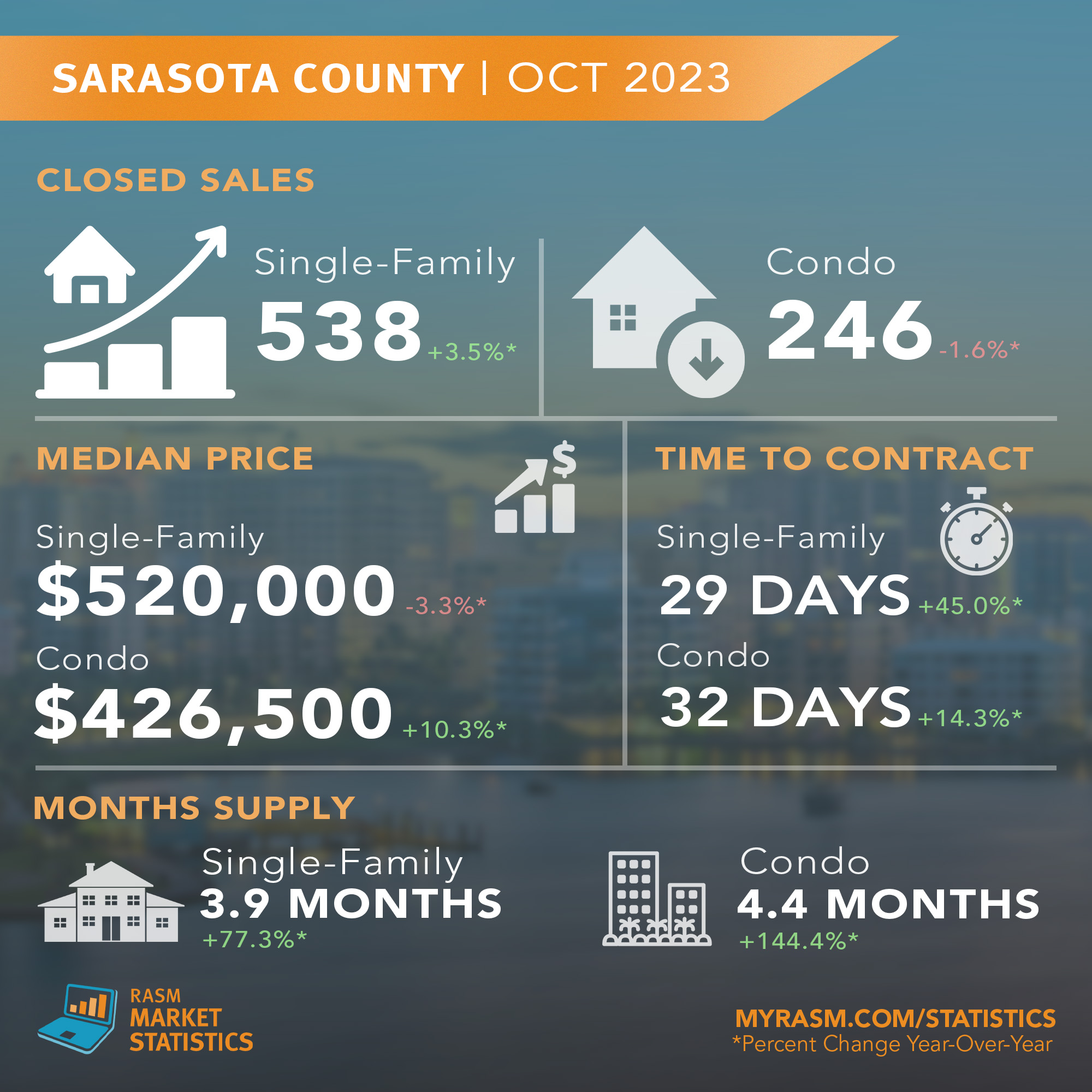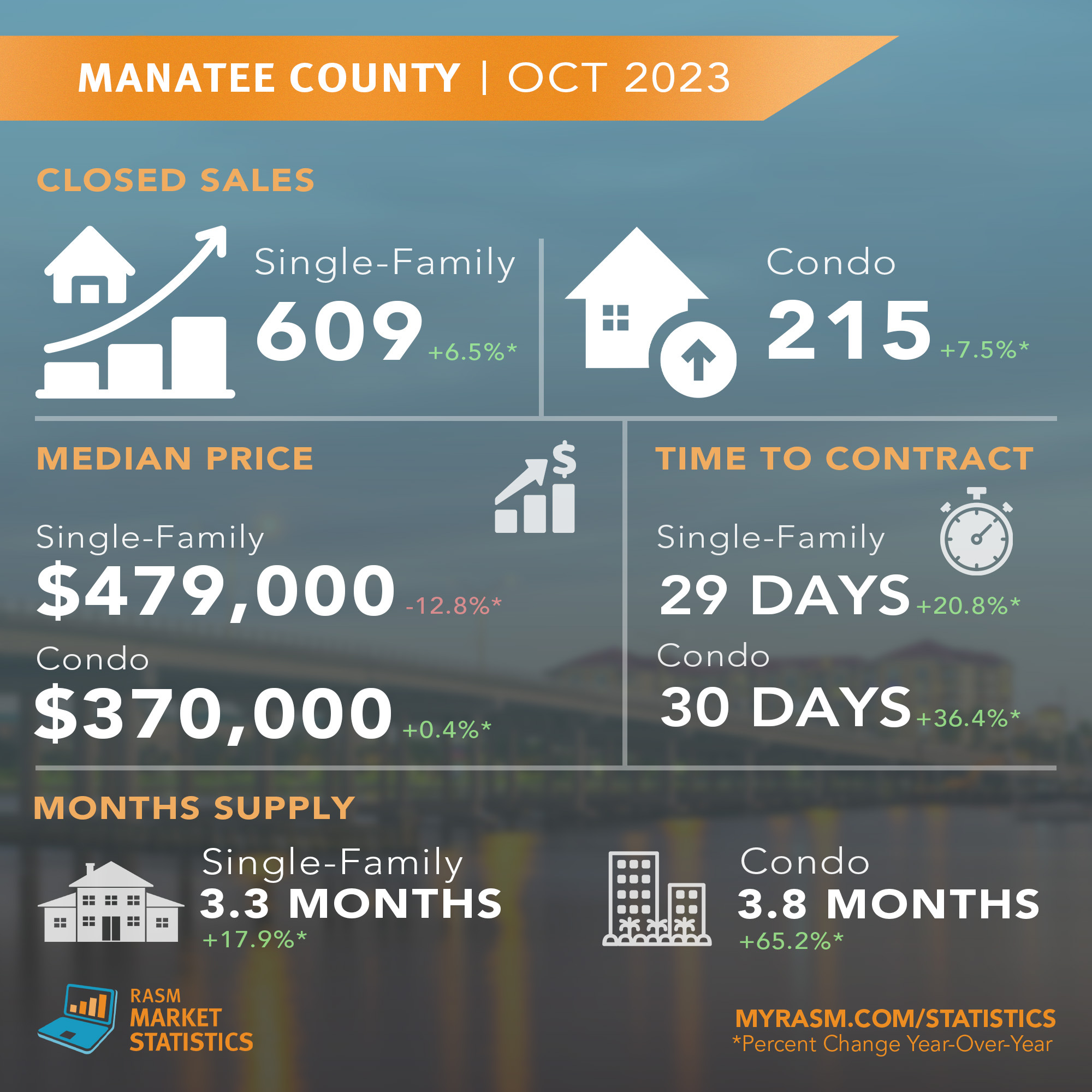 source: The latest data, from Florida REALTORS® and compiled by the REALTOR® Association of Sarasota and Manatee indicates an uptick in home sales and an influx of new listings added to the market.