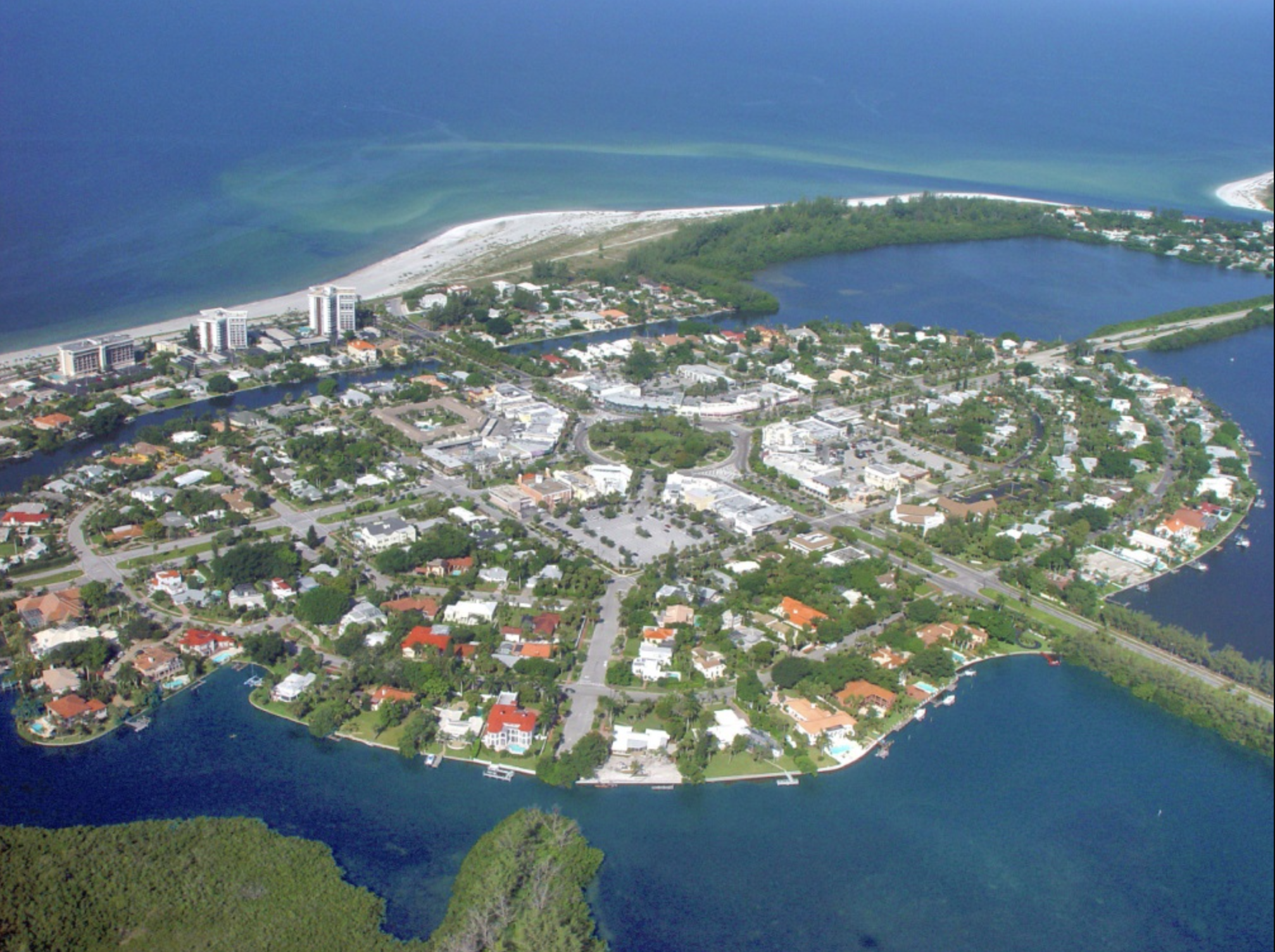 The Barrier island features numerous sandy beaches facing the Gulf of Mexico, as well as a park called "South Lido Park", which has a beach and a woodland trail. As of February 2016, Lido Beach ranked No. 3 in Outdoor activity in Sarasota on TripAdvisor and has a Certificate of Excellence from the website. The island is well developed with a wide variety of luxury hotels and beach houses, and has a seasonal nightclub scene.
The Famous St Armands Circle, features premium restaurants, boutiques and art galleries just 5 minute walk from the Beach and 1 mile form Downtown Sarasota. Lido Key Beach is a more private relaxed intimate beach for locals  and tourists who come from around the world to visit it. Weddings and other private parties will often book a section of the beach for their guests.
In 1926, Lido Key opened to automobile traffic, the Lido Beach Casino opened, and John Ringling, Samuel Gumpertz, and Owen Burns built a $30,000 pavilion, dock, and bathhouses just south of where the Lido Beach park sits presently. However, by the 1950s, poor management resulted in the deterioration of the casino. It was demolished in 1969, and remodeled and modernized by 1970.
Today Lido and St Armands link the Downtown to shops and fine dining with a few minutes drive either way to Mote Marine, Longboat Key, Bird Key and multiple private and public marinas. This key has a wonderful chic and relaxed feel.
ZIP: 34236